Omdat we samen sterker zijn, Koi2000 als sponsor van de R&R UK Koi Trek
KOI2000 is de gezelligste koivereniging van de Benelux voor en door hobbyisten. Met het prachtige magazine Koi Wijzer worden elk kwartaal duizenden koiliefhebbers verwend met mooie verhalen en prachtige fotografie. Een bruisend YouTube-kanaal brengt wekelijks nieuwe content en op de knallende Facebook-pagina is er zelfs dagelijks allerlei koivermaak te vinden.
Fanatieke vrijwilligers zijn de fundering van Koi2000
Dit alles is dankzij een fanatieke groep vrijwilligers. Natuurlijk is er het bestuur bestaande uit Roy van den Berghe, Ben Smit en Henny van Groesen, maar de groep is veel groter en wordt ook steeds groter. En daarom worden er steeds meer mooie dingen gerealiseerd. Bij KOI2000 ben je bijvoorbeeld aan het perfecte adres voor diepgaande cursussen op het gebied van koigezondheid, jurering, waterkwaliteit, filtratie, virussen en bacteriën. En wat te denken van de workshops op het gebied van jurering, variëteitherkenning en bonsai!
Internationale samenwerking met de Belgian koi society
Door een bruisende samenwerking met de Belgian Koi Society heeft KOI2000 inmiddels ook drie shows per jaar op het programma staan. De eerste gezamenlijke editie van de Belgian ZNA Koi Show in Affligem was een groot succes en keert in 2024 terug. Eind dit jaar is er de allereerste All European Koi Show, die al helemaal uitverkocht is en de grootste in zijn soort is. En dan komt er ook nog een Young Koi Show aan in het najaar van 2024, de allereerste All European Young Koi Show ooit!
Ben jij al lid van Koi2000?
Je kunt eenvoudig lid worden van de vereniging via www.koi2000.nl/abonneren. Voor slechts 55 euro per kalenderjaar ontvang je dan vier keer per jaar het magazine Koi Wijzer. Je profiteert dan van enorme kortingen bij koidealers door heel Nederland en België. Voor een prikkie woon je de cursussen en workshops bij en zijn er vele andere evenementen die voor jou extra aantrekkelijk gemaakt worden.
Saamhorigheid, gezelligheid, samenwerking: bij KOI2000 is iedereen welkom!
Klik hier om lid te worden van Koi2000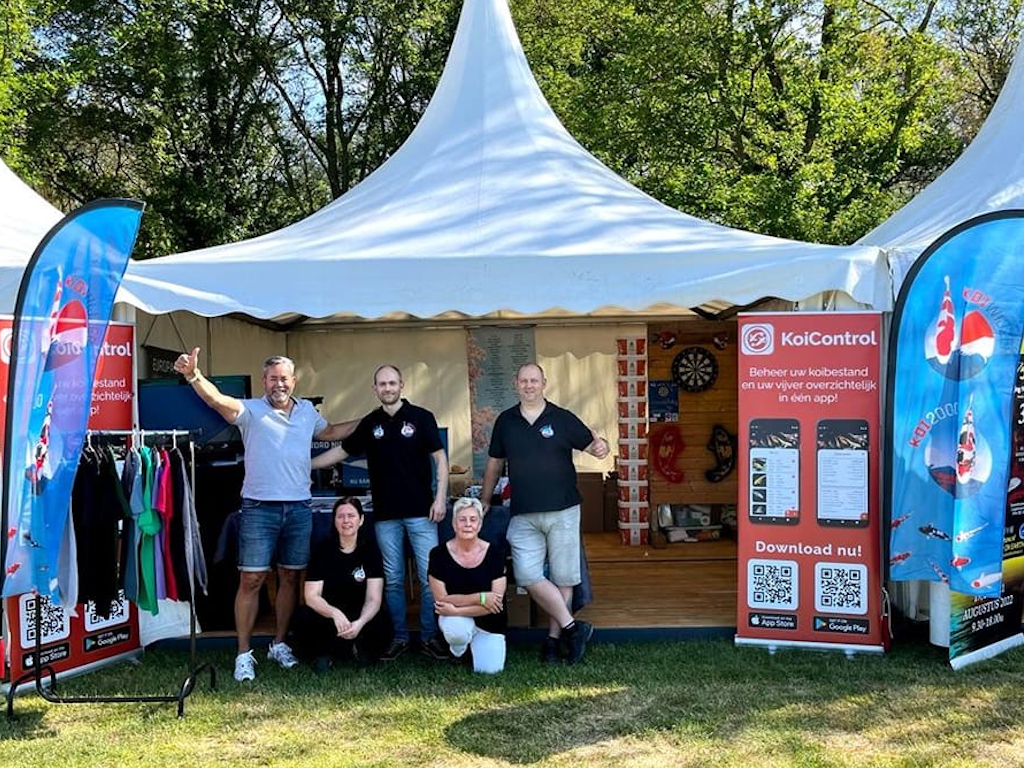 The coziest koi association of the Benelux
KOI2000 is the coziest association in the Benelux, created by and for hobbyists. With the splendid Koi Wijzer magazine, thousands of koi enthusiasts are treated to beautiful stories and stunning photography every quarter. A vibrant YouTube channel provides fresh content on a weekly basis, and the lively Facebook page offers daily koi-related entertainment.
A dedicated group of volunteers
All of this is made possible thanks to a dedicated group of volunteers. Of course, there is the day-to-day management consisting of Roy van den Berghe, Ben Smit, and Henny van Groesen, but the group of volunteers is much larger and continues to grow. As a result, more and more wonderful things are being accomplished. At KOI2000, you'll find the perfect destination for in-depth courses on topics such as koi health, judging, water quality, filtration, viruses, and bacteria. Not to mention the workshops on judging, variety recognition, and bonsai!
International collaboration with the Belgian Koi Society
Thanks to a vibrant collaboration with the Belgian Koi Society, KOI2000 now has three koi shows a year on its program. The first joint edition of the Belgian ZNA Koi Show in Affligem was a great success and will return in 2024. At the end of this year, the very first All European Online Koi Show will take place. This show is already completely sold out and is the largest of its kind. There's also an upcoming Young Koi Show in the fall of 2024. The very first All European Young Koi Show ever!
Become a member of koi2000!
You can easily become a member of the association through www.koi2000.nl/abonneren. For just 55 euros per calendar year, you will receive the Koi Wijzer magazine four times a year. You will also benefit from huge discounts at koi dealers throughout the Netherlands and Belgium. Including the opportunity to attend courses and workshops at a bargain price. Come and enjoy many other events that are made extra attractive for you.
Togetherness, conviviality, and collaboration: everyone is welcome at KOI2000!
Click and become a member of Koi2000!